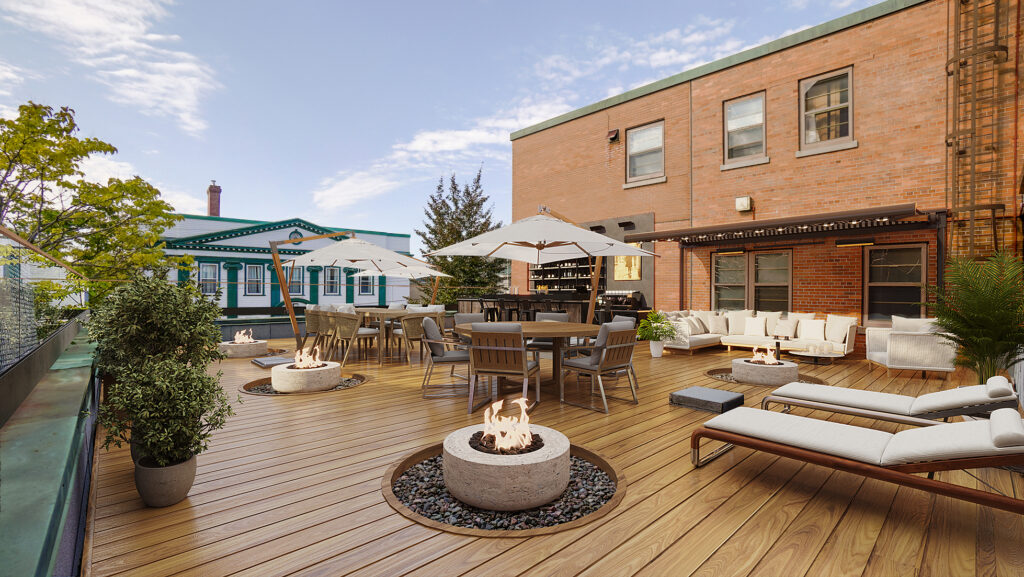 Conceptual drawing. Design your own concept for the space!
Available March 1 – September 30, 2023, this is an Incredible opportunity for a warm-season exterior restaurant. Existing beach rock roof in downtown Lunenburg. More than 1,546 square feet of rooftop usable area. Live music performances could be established as well. Partial ocean view. Your choice of simple food or fine dining. Pergola, picnic tables, or cafe seating. Barrier-free options are available. The possibilities are almost unlimited. Additional expansion as well. Rental rates will be monthly for the full season.
Contact lunenburg@ElevenElevenCos.com for more information.