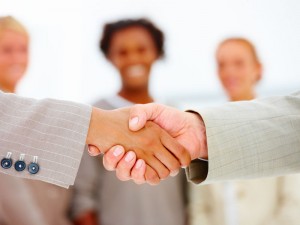 What We Do
Eleven Eleven Group specializes in renting commercial and residential properties in premium locations in Boston & Brookline, MA USA and Lunenberg, NS Canada.
Our properties are typically located in historic areas and have been meticulously renovated to maintain historical and architectural integrity. Our units are all professionally managed, owned and operated by Eleven Eleven Group, for those based in Perth Australia, check out these property management services
Why Rent From Eleven Eleven Group?
Our business philosophy is simple…
Provide value based rentals,
Be honest with our clients
Conduct ourselves in a direct, straight-forward manner
At Eleven Eleven Group we have the experience, dedication and knowledge that will provide discerning tenants with a rental property and owner/tenant relationship that is second to none.
Eleven Group professional services include on-going communication, comprehensive marketing and advertirsing, tenant screening and selection, full leasing service, timely rent collection, regular inspections and cost-effective reliable maintenance.
Our professional inspections of your property are done both indoors and outdoors, those ensure that your tenants are complying with the terms of their lease and to assess property conditions; Of course maintenance is a necessary exprense in property management, and the regurn on your investment can be significantly impacted without timely, cost-effective repairs and upkeep. In the end, you'll save time and money and ensure repairs are done in a professional manner.
Even with careful placement there is occasionally a tenant who needs to be evicted. Staff members are very knowledgeable in state and local landlord and tenant laws. If a tenant does not pay rent on time or breaches the terms of the lease we initiate the proper legal steps necessary, in the fastest possible timeframe, to minimize your costs and get the property leased again.
We are proudly pet friendly throughout our properties!
Our community offers a pet friendly environment for responsible pet owners. We offer on-site pet waste stations, and a nice dog walking neighborhood. Additional deposit, monthly pet rent, and breed restrictions apply.
Key Team Members
[testimonials] [testim author="John Doe – project manager" img="http://elevenelevencos.com/cms/wp-content/uploads/2012/08/service06-100×100.jpg"]In accumsan, sem quis pellentesque gravida, nisi enim pellentesque sem, non pulvinar enim odio cursus leo.[/testim] [testim author="John Doe – project manager" img="http://elevenelevencos.com/cms/wp-content/uploads/2012/08/service07-100×100.jpg"]In accumsan, sem quis pellentesque gravida, nisi enim pellentesque sem, non pulvinar enim odio cursus leo.[/testim] [testim author="John Doe – project manager" img="http://elevenelevencos.com/cms/wp-content/uploads/2012/08/service09-100×100.jpg"]In accumsan, sem quis pellentesque gravida, nisi enim pellentesque sem, non pulvinar enim odio cursus leo.[/testim][/testimonials]